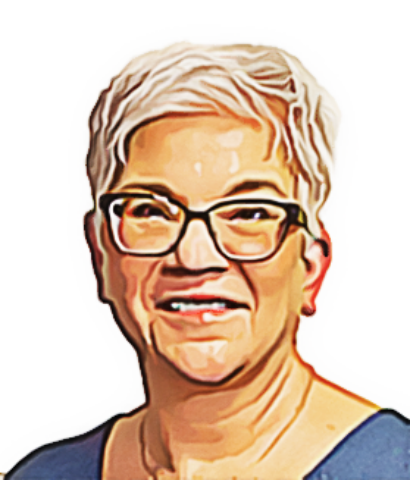 Jeanine J.
HR Administrative Assistant
Where did you grow up / graduate from high school?
Grew up in and graduated from Delano
What do you consider to be your greatest accomplishment to date?
My 30+ year marriage and my two children
What do you enjoy doing in your free time when not at work?
Spending time with my family, baking, crocheting, drawing, reading, shopping
List your favorite sports and/or sports teams:
I love, Love, LOVE baseball!
Tell us about you family and/or pets…
I am married for 30+ years to Scott. He works for Optum. We have two children: Parker and Faith. Parker graduated from North Dakota State University in 2022. He currently works for a builder in Fargo as a drafter/designer. Faith will be a sophomore at Minnesota State University, Mankato. She is majoring in Graphic Design and minoring in Spanish. We have two dogs: Summer is a Dachshund-diva-princess mix and Dozer is a Collie-Dalmatian-trouble-maker mix.
If you could try anything without the risk of failure (and have all the money to do it), what dream would you attempt?
There is more than one answer to this question! I have always wanted to own a small, cozy coffee shop. I would love to flip houses. I want to write a book.
What talent do you have that most people don't know about you or something people would be surprised to learn about you?
Most people think I am an extrovert…but I am actually an introvert. After busy days at work or social gatherings, my body, mind and soul seeks quiet and stillness. I would prefer the quite and stillness to be on a secluded beach or cozy mountain cabin by a lake…but I take it wherever I can get it.