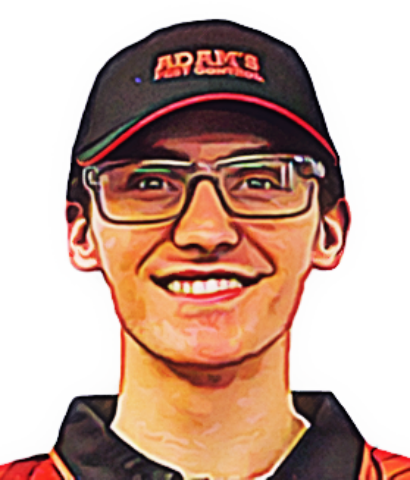 Thomas S.
Quality Technician
Where did you grow up / graduate from high school?
I've lived in Plymouth, MN all of my life and graduated from Wayzata High School.
What do you consider to be your greatest accomplishment to date?
Having built a close network of friends and chosen family.
What do you enjoy doing in your free time when not at work?
I'm a big gamer and spend as much time as humanly possible with my friends and family. Spending time on and in lakes, ATVing, and other outdoorsy things on occasion.
List your favorite sports and/or sports teams:
I haven't actively participated in or followed a sport since I was 10, unless competitive video games count!
Tell us about you family and/or pets…
I've had many exotic pets throughout my life. Currently I "just" have a lizard, a snake, and some cockroaches, but over the years I've kept dozens of tarantulas, snakes, fish, beetles, you name it.
If you could try anything without the risk of failure (and have all the money to do it), what dream would you attempt?
I would make an attempt at a music career. Catch me at Coachella in 2030!
What talent do you have that most people don't know about you or something people would be surprised to learn about you?
I think that my career in pest management surprises a lot of people who meet me outside of work. I'm not sure what their image of an "exterminator" is, but clearly I'm not it!