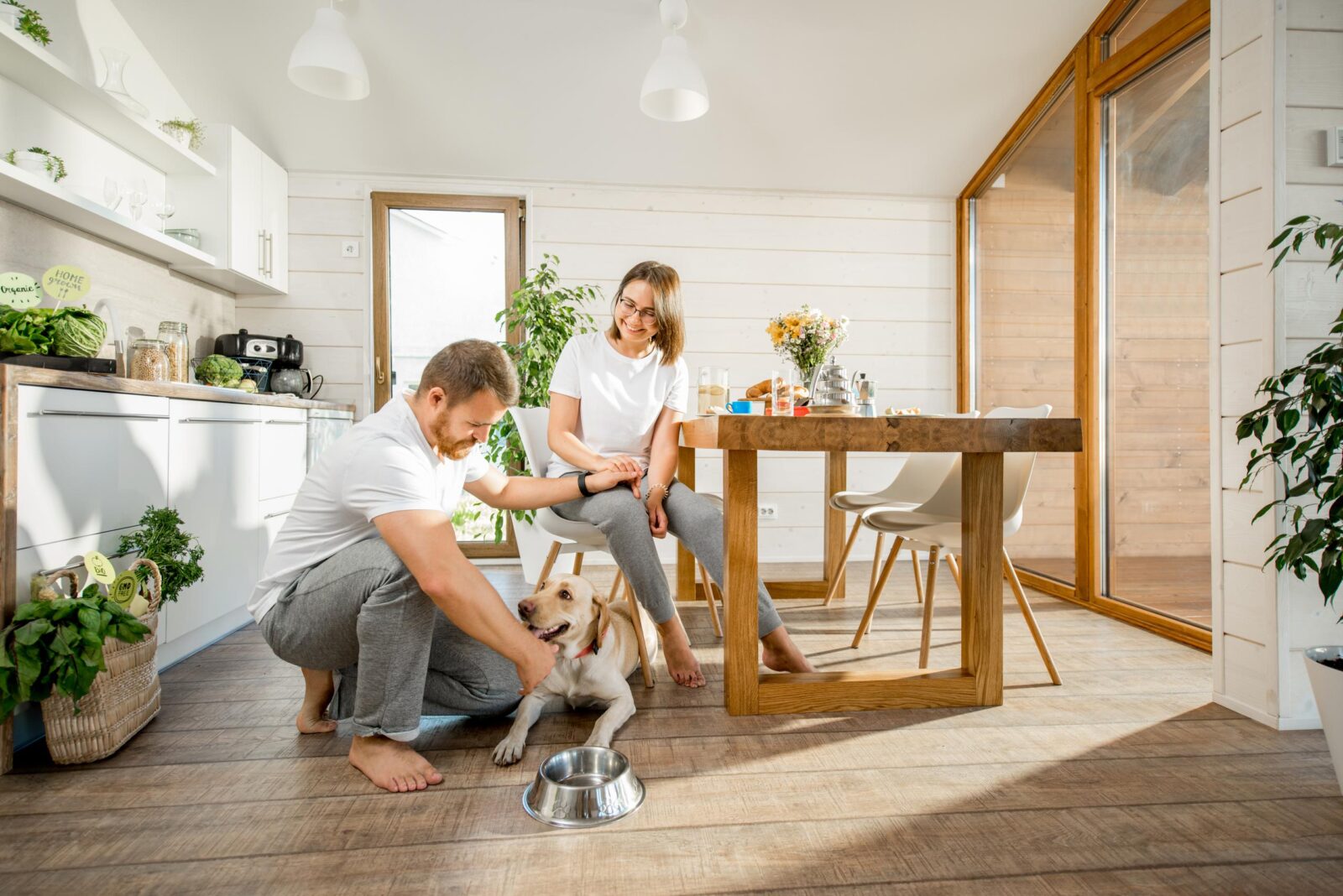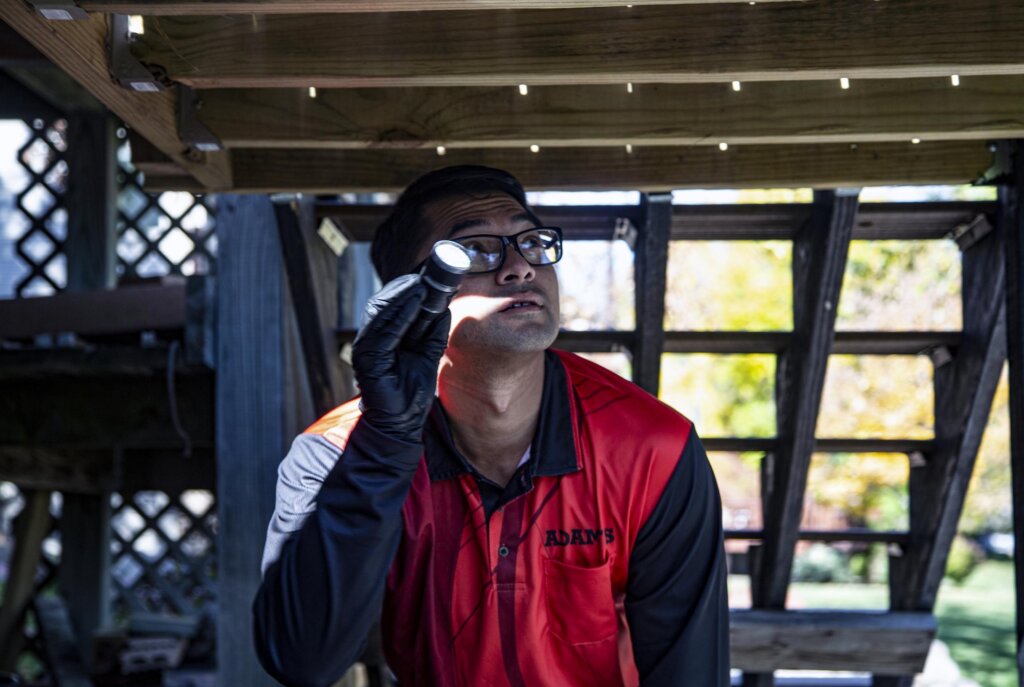 Fast relief from bothersome pests.
Call Adam's Pest Control and say goodbye to pests. Adam's One-time Pest Control quickly eliminates an existing pest from your home or property. Adam's highly trained professionals will solve your pest problem efficiently and with the lowest possible impact on the environment.
One-time Pest Control is perfect for:
Single Pest Infestations
If this is the first time you have had a pest problem, then a one-time treatment may be the right solution. Adam's pest professionals take care of common pests with just one visit.
Short-term Solutions
For many common pests, Adam's one-time treatment is guaranteed for 3 months or longer. An Adam's agent can explain the warranty for your particular pest problem.
Events and Special Occasions
Whether indoors or out, Adam's highly effective, one-time pest control service is a simple way to make sure your guests are comfortable.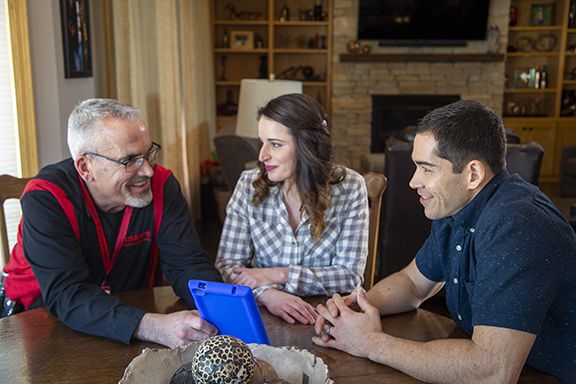 Reliable Professionals You Can Trust
Your call to Adam's will be answered by a trained customer service agent. You can expect empathy and a quick response to your problem. Your agent will help identify your specific needs and find the earliest convenient time to get rid of your problem.
Adam's Pest Management Professionals…
Are licensed by the state and meet the highest industry standards
Arrive in a clean, easily identifiable Adam's vehicle
Wear an Adam's uniform with a photo I.D.
Listen to your concerns and information about the pest
Treat for the specific pest using state-of-the-art techniques and EPA-registered materials
Communicate what was done, what to expect, and what should be done next, including any safety instructions.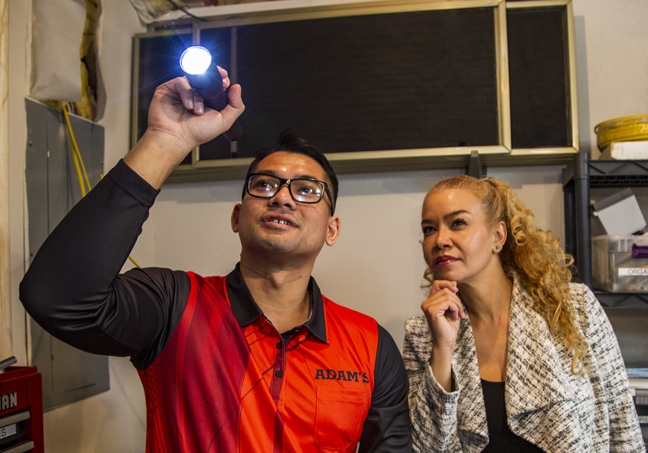 When to consider an ongoing pest prevention program
Are you bothered by more than one pest each year? For example, ants in the spring, boxelder bugs in the fall and mice over the winter?
Are you annoyed by pests that make your home appear dirty?
Does anyone in your home have asthma or is anyone allergic to wasps or other pests?
Do you have pets that could get fleas or ticks?
Are you concerned about bringing bed bugs into your home?
If you answered "Yes" to any of these questions, a pest prevention program from Adam's may be a better choice.
I am so pleased with the service performed by Adam's Pest Control. Adam's Pest Management Professional did a through investigation of the foundation and basement and garage and told me what could be done. He did it and wahoo, no mice!!!! I am thinking I am ahead of the season and when cooler weather comes I'll be protected. I have already recommended this company to others. They are wonderful.
Frances M., Blaine, MN
Rod just left my house and I wanted someone to know what a wonderful guy he is. He was so patient with all my questions. If I get a mouse in the house it will not be because he did not do his job.
Amanda M.
We have been using Adam's to control carpenter ants and other insects in and around our home for many years now. Adam's always call in advance to schedule, have the benefit of recurring payment/service plans. (So our treatments don't accidentally lapse if I don't have it at the top of my mind!) Also Adam's allows us to either choose to be home (inside) or not (outside only) service. Always prompt, the treatments work, and our Adam's Pest Management Professional is great! Look no further for pest control…
John O., Minneapolis, MN
I am very pleased with the work that Evan did at my house. I am very impressed that he showed up when he said he would and even on a weekend! He took the time and explained exactly how the service worked as well.
Jeff T.
Adam's is excellent. They can spray both inside and outside. Adam's Pest Management Professional explains things very well. I would rate them high overall and would continue to use them in the future.
Howard F., Edina, MN