Adam's Pest Control in Eden Prairie, Minnesota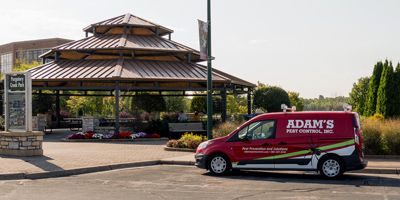 Adam's has been providing pest control to the residents of Eden Prairie since 1971. Whether you need fast response to an immediate pest problem or pest prevention for your home or business, Adam's has the right solution.
Eden Prairie offers a long list of amenities not the least of which is extensive natural resources including 17 lakes, 1,000 acres of parkland, and 200 miles of trails. As its name suggests, Eden Prairie's rolling hills and beautiful bluffs are mainly prairie with areas of mixed forests. Of course, with a history of prairies, forests, and farmland before being developed into one of the Twin Cities' premier residential communities, there are bound to be pests. After all, there were even pests in the original Eden.
Common Pest Issues in Eden Prairie
Homeowners and business owners in Eden Prairie contend with a variety of pest issues, including:
Technicians
Meet the Best Pest Control Techs in Eden Prairie:
Healthy Lawn
Adam's professional lawn care service is keeping Eden Prairie lawns green, lush, and healthy.
Using only premium, professional grade fertilizers, Adam's turf experts determine the precise blend of ingredients and the exact timing of each application for the greenest lawns in Eden Prairie. And, Adam's weed control program includes both a pre-emergent treatment to prevent crabgrass and other grassy weeds before they appear and contact treatments throughout the growing season to control persistent broadleaf weeds.