Adam's Pest Control in Minnetonka, Minnesota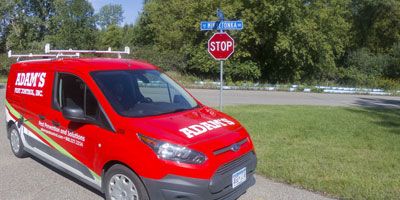 Adam's is the first choice for pest control in Minnetonka, Minnesota. Whether you need fast response to a pest problem or ongoing pest prevention, Adam's has the right solution for your budget.
The name Minnetonka comes from the Dakota Sioux "mni tanka", meaning "great water". In 1852, Minnetonka's first settlement was established along the banks of the Minnehaha Creek at the current Minnetonka Mills site near the intersection of Minnetonka Boulevard and Plymouth Road. Here, water power from the Minnehaha Creek powered the first saw mill west of the Mississippi River.
Minnetonka is a fully developed suburban community of just over 51,000 residents.
Several large companies also call Minnetonka home, including Cargill, the country's largest privately owned company; UnitedHealth Group, the state's largest publicly owned company; Carlson Companies, a global leader in the travel industry; and uniform companies AmeriPride Services and G&K Services.
Adam's takes pride in being able to manage any pest in, on, or around any type of structure. We have offer pest management services for both homes and businesses in Minnetonka.
Common Pest Issues in Minnetonka
Homeowners and business owners in Minnetonka contend with a variety of pest issues, including:
Technicians
Meet the Best Pest Control Techs in Minnetonka:
Healthy Lawn
Adam's professional lawn care service is keeping Minnetonka lawns green, lush, and healthy.
Adam's Healthy Lawn Division Provides Lawn Care in Minnetonka, MN
Adam's professional lawn care service keeps Minnetonka lawns healthy, lush, and green.
Using a precise blend of premium, professional grade fertilizers, Adam's times each application precisely so you'll have one of the greenest lawns in Minnetonka. And Adam's regular weed treatments throughout the growing season means you won't be bothered by crabgrass and other weeds.