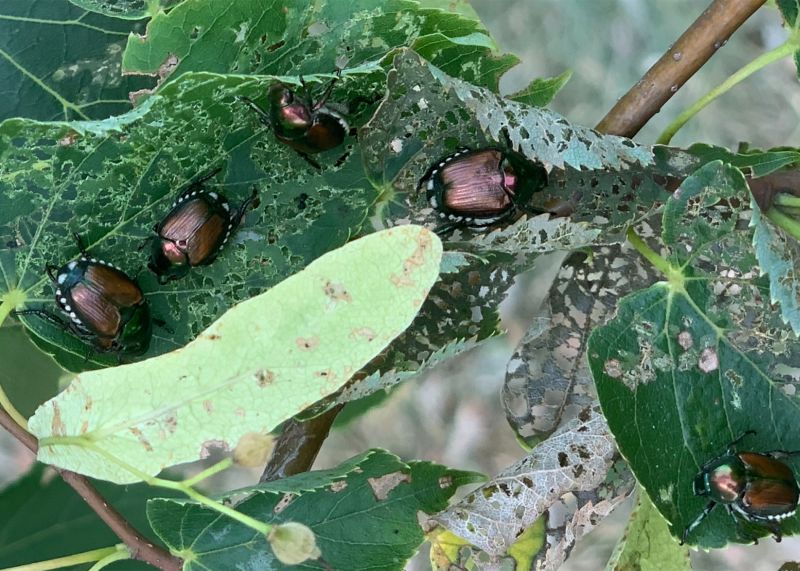 Leaf Skeletons – Japanese Beetles
You may have seen an uptick in damaged leaves recently. Maybe you've seen the green and bronze culprit that leaves behind what looks like leaf skeletons. This leaf damage is caused by Japanese Beetles.
Japanese Beetles are an invasive species that can take a beautiful tree and leave it with unsightly, skeletonized leaves. They are not picky on what types of trees, shrubs, and plants they feed on. In fact, they can feed on 435 different plant species. It is said each year they cost the turf and ornamental industry about $450 million.
Once you start to see Japanese Beetles, they multiply very quickly. When they lay eggs, they only take 10-12 days to hatch. Unfortunately the larvae of Japanese Beetles called "grub" also damage lawns. They can feed on roots of grass.
During the summer, you should walk around your yard once in a while and examine trees, shrubs, and other plants for Japanese Beetles.If you do see them in your yard, Adam's can get rid of them with a vector treatment.