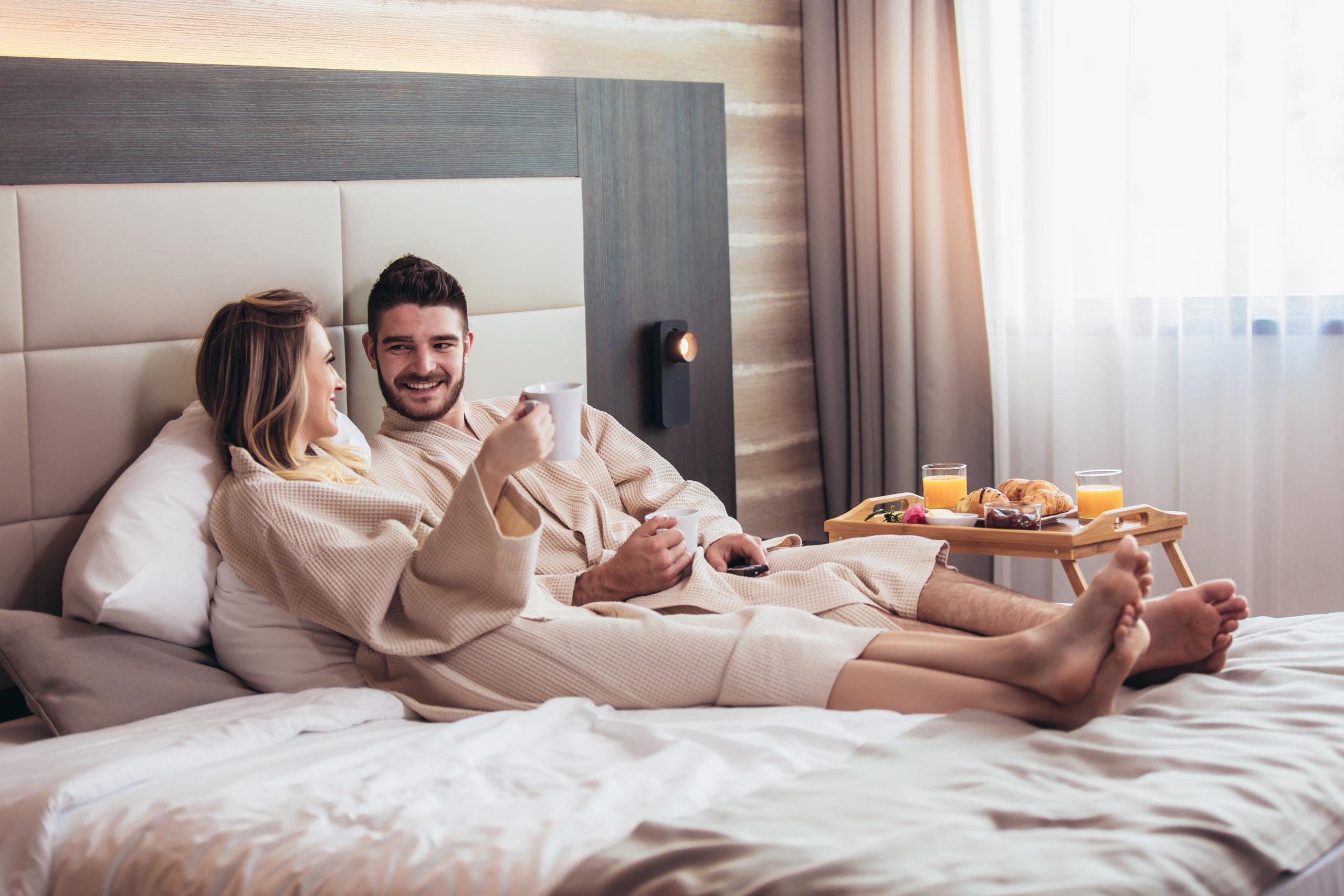 Pest Control for Lodging and Hospitality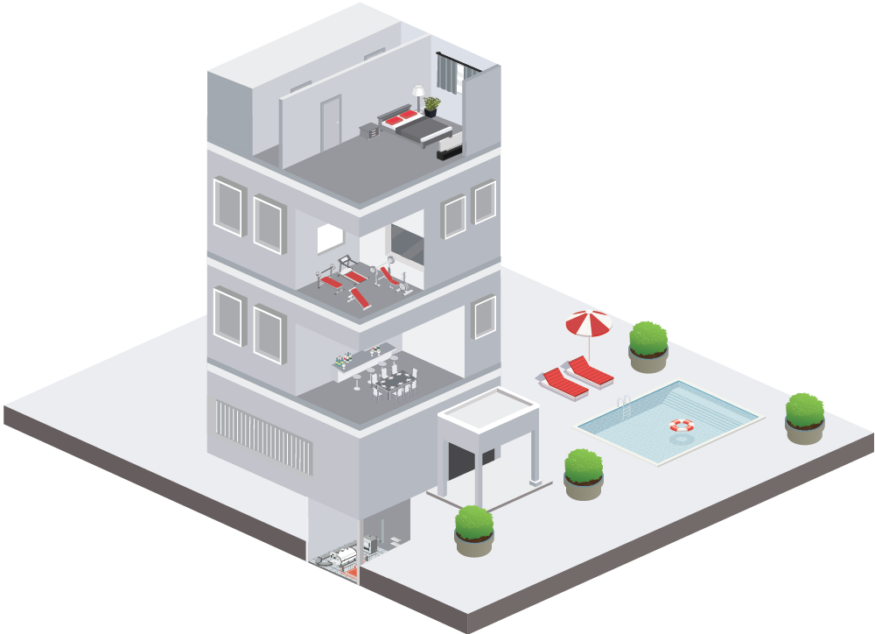 "I couldn't get to sleep because I saw a…"
Running a hospitality business is hard enough, without a guest review that mentions pests. Encounters with a pest will quickly send guests packing; or worse, onto their favorite social media site to share their experience. Hotels, motels, and other hospitality venues must vigilantly maintain their reputation for cleanliness and safety.
Adam's Pest Prevention Protects Your Guests' Experience
The very nature of your operations — guests constantly arriving and departing, suppliers coming and going, sleeping areas, dining and food prep areas, outdoor areas – means your facility is a prime target for pests, including bed bugs, cockroaches, ants, and rodents. As such, you need a pest control and prevention plan that is tailored to your specific requirements.
Adam's offers a wide variety of exclusion and prevention practices tailored for the hospitality industry. Our highly trained, professional technicians will inspect your facility and prepare an effective prevention program specifically for your business.
Pest Control Tailored to Your Needs
Adam's helps you tailor your pest control prevention service to include all of the different areas your guests sleep, eat, and relax. Together, we'll ensure your guests experience a safe and relaxing stay; as well as address the requirements of your operations and the specific needs of the different areas within your facility.
Prevention Plus
Adam's comprehensive Prevention Plus pest control service eliminates all worries about common pests. The scheduled services focus on both the interior and exterior of your facility to prevent warranted pests from ever becoming a problem.
Prevention Premier
Prevention Premier, Adam's preeminent pest control service for the hospitality industry, provides the same attention to preventing common pests as our Prevention Plus program, with additional coverage for mosquitoes, ticks, fleas. If you have outdoor areas, then Prevention Premier is the right choice for you.
Included Pests
| | | Prevention Plus | | Prevention Premier |
| --- | --- | --- | --- | --- |
| | | | | |
| Ants | | | | |
| Spiders | | | | |
| Ground Beetles | | | | |
| Crickets | | | | |
| Centipedes | | | | |
| Millipedes | | | | |
| Silverfish | | | | |
| Sow Bugs | | | | |
| Clover Mites | | | | |
| Earwigs | | | | |
| Springtails | | | | |
| Roaches | | | | |
| Boxelder Bugs | | | | |
| Asian Lady Beetles | | | | |
| Western Conifer Bugs | | | | |
| Foreign Grain Beetles | | | | |
| Wasps and Hornets | | | | |
| Rats | | | | |
| Mice | | | | |
| Voles | | | | |
| Mosquitoes | | | | |
| Ticks | | | | |
| Fleas | | | | |
Further Customize Your Prevention Plan with Supplemental Pest Coverage
We're all looking for ways to lower costs. So, Adam's pest prevention plans include only the pests most commonly found in hotels and motels. That way, you're not paying for pests that don't pose a threat to your operation.
But what about…? No problem. Adam's enables you to include additional pests in your prevention plan as your situation requires.
Bed Bug Inspection Plan
Bed bugs are arguably the most feared pest in lodging. Let Adam's experienced bed bug experts put your mind at ease. Adam's Bed Bug Inspection Plan provides regularly scheduled inspections to detect early infestations before they get out of control. Adam's nationally certified canine inspection team quickly and effectively "sweeps" common areas and multiple guest rooms during each inspection. Adam's licensed pest professional confirms the presence of bed bugs before any treatment is recommended.
Bed Bug Prevention Plan
As nationally recognized bed bug experts, Adam's Pest Control takes great pride in continuing to lead the industry with customer information and state-of-the-art bed bug prevention. Adam's comprehensive Bed Bug Prevention service includes staff training, routine inspections, preventive treatments, and priority response protocols. Adam's highly trained technicians proactively apply materials specifically tested to kill bed bugs in guest rooms and common areas where bed bugs are often found. Should you experience a bed bug infestation; you will receive priority response and a reduced rate on treatments tailored to your needs. This could include chemical or heat treatment by our elite Bed Bug Team.
Fly Prevention
Adam's Prevention Fly Service provides year-round control of house flies, blue and green bottle flies, drain flies, fruit flies, phorid flies, and fungus gnats. With Adam's supplemental fly control, we correctly identify the problem flies and locate all of its breeding and feeding sources. Adam's doesn't just splash and dash, our fly prevention service includes monitoring, treatment, and exclusion. The Prevention Fly Service consists of a minimum of 8 regularly scheduled treatments per year, twice per month June through September (although your unique conditions may require additional services to mitigate an infestation).
Insect Light Traps
Insect Light Traps (ILTs) work great at catching flies, including filth flies, small flies, cluster flies, and other flying insects such as yellow jackets, Asian lady beetles, and red flour beetles. Whether you own your own ILTs or they are provided by Adam's, proper placement and routine maintenance are key to their effectiveness. Turn the lights out on flying pests by letting Adam's take the hassle out of managing your ILTs.
Stored Product Pests
Adam's Stored Product pest control service includes a thorough inspection and treatment of the feeding, breeding, and resting areas for Indian meal moths, black or varied carpet beetles, and clothes moths. The one-time treatment is warranted for one month.
Request your free consultation today.
Adam's will meet with you to discuss your specific concerns, provide a thorough inspection of your facility, and propose a pest prevention program tailored to your specific needs and requirements.
Call today or complete the form below to get started.
Get Your Free Estimate Now
Complete the form or call 866-388-1847, and an agent will contact you to discuss and provide you a quote.