Are you interested in a job with upward mobility? If so, becoming a pest control technician at Adam's Pest Control could be perfect for you! Adam's has grown for 50+ years which means we are always looking for people with a growth mindset to step up and take on new challenges and responsibilities. Last year we promoted 15+ technicians into new roles. Could the next one be you?
Here are just a few examples of the career advancement opportunities that are available to Adam's Pest Control technicians.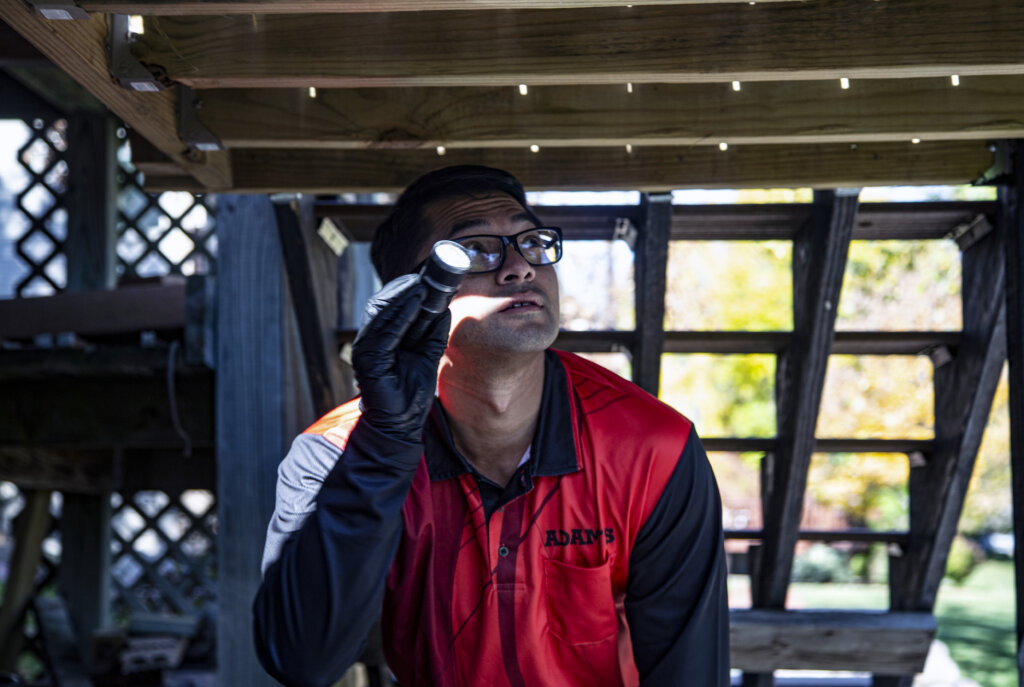 Technical Development & Knowledge
At Adam's, we encourage our technicians to be as knowledgeable about pest control as possible. This is why we provide financial incentivizes for technicians who further their pest control knowledge through courses, certificates, and licenses. By developing your technical skills and knowledge, you could also advance into other roles such as our Advanced Technician role or Training Technician role.
Technician To Manager
As a technician, you will have the opportunity to learn about all aspects of the business, such as pest services, customer service, and the business/management side of things. This helps our technicians absorb a lot of information about the company very quickly. With pest control and leadership skills, you could move into an Assistant Manager or Regional Manager Role, overseeing other technicians and ensuring that our customers receive the best possible service.
Technician To Office Staff
Over the years, Adam's has had multiple technicians move to roles in the office (including IT, Customer Service Agent, Marketing, and Finance). This is a beneficial option for those looking to explore another area of the company while still being able to utilize their previous experience at Adam's.
Adam's Promotes From Within
As part of our growth mentality, we believe in investing in our employees and providing them with the tools and resources they need to succeed. We almost always promote from within because we want our leaders to be those who are most familiar with the company. If you're interested in a career in pest control, we invite you to consider joining our team. With opportunities for career advancement, competitive salaries, and a supportive work environment, Adam's Pest Control is a great place to build your career in this exciting and growing industry.
To learn more or apply, visit our hiring page: adamspestcontrol.com/were-hiring