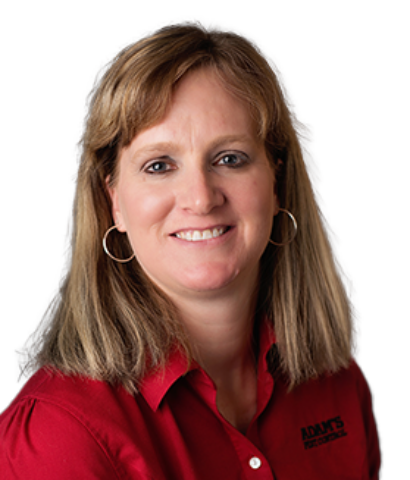 Andrea Doop
Chief Administrative Officer
Where did you grow up / graduate from high school?
Robbinsdale Armstrong High School
What do you consider to be your greatest accomplishment to date?
Raising kind, helpful, respectful, children and working here at Adam's for 33 years! Pretty soon I'll add getting my college degree.
What do you enjoy doing in your free time when not at work?
Spending time with family and friends at our lake cabin, and scrapbooking. Both of which there is never enough time for!
List your favorite sports and/or sports teams:
Basketball, football, and baseball. We enjoy attending and supporting all of the Minnesota teams. Timberwolves, Lynx, Vikings, Twins, Wild, and United. We also support sporting and theatre/art events at our local high school!
Tell us about you family and/or pets…
I am married and have 3 grown kids. I also have 2 step-children and they are each married. We also have 2 labradoodles who love having fun with our active family!
If you could try anything without the risk of failure (and have all the money to do it), what dream would you attempt?
I would consider having an event center or be an event coordinator. I have planned many large and small events and both have the foresight and ability to be organized and detailed enough to do the work it takes. I once planned a whole wedding and reception in 3 months!
What talent do you have that most people don't know about you or something people would be surprised to learn about you?
I am pretty good with interior design and have some skills for home remodeling projects, such as tiling.