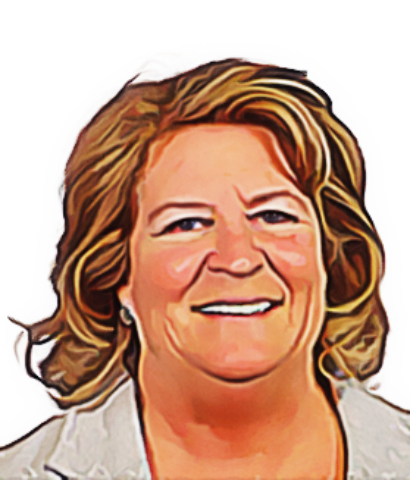 Kathy C.
Combination Agent
Where did you grow up / graduate from high school?
Bloomington/Holy Angels
What do you consider to be your greatest accomplishment to date?
By far my best work has been in raising my 3 children. I was lucky enough to be able to be at home with them when they were young and it was a fun happy time for me. Professionally I have worn many hats from being a real estate agent for 10 years to driving a semi for 4years so I have a varied past and have done many things that took me out of my comfort zone and I'm kind of proud of that too.
What do you enjoy doing in your free time when not at work?
I have many friends some still from the neighborhood I grew up in and high school so I enjoy getting together with them. I like to cook and garden, go 4 wheeling, fish, boating with friends and spend time outdoors as much as I can.
List your favorite sports and/or sports teams:
I love to fish and have since I was young. I enjoy the outdoors as much as I can on the water. All of my kids played sports but my 2 boys went on to play soccer in college so I enjoyed that for a time.
Tell us about you family and/or pets…
I have 2 sons and one daughter. All are married or about to be with children of their own. I have 5 grandsons and 1 granddaughter and they all live in the southern suburbs so we get together for all the holidays. I come from a family of 7 kids so we have a large group for the major holidays.
If you could try anything without the risk of failure (and have all the money to do it), what dream would you attempt?
Travel the world with my kids and their families and maybe fish along the way.
What talent do you have that most people don't know about you or something people would be surprised to learn about you?
I have been in all 50 states.