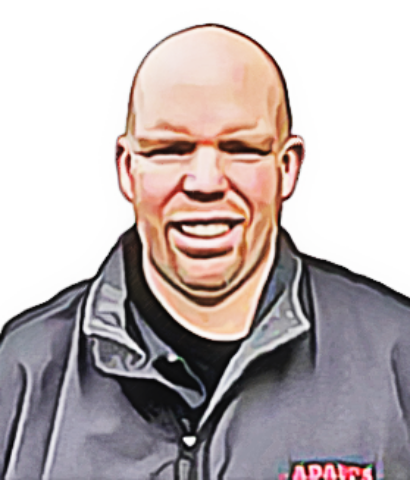 Matthew C.
Technician
Where did you grow up / graduate from high school?
Woodbury
What do you consider to be your greatest accomplishment to date?
Buying a home, I have a positive page that's been up and running on Facebook since October 2010. I load positive comments every couple days to help people.
What do you enjoy doing in your free time when not at work?
I shoot pool in a league, fishing, play backgammon, card games, I love to cook
List your favorite sports and/or sports teams:
I'm a Minnesota teams fan. HUGE Vikings FAN, love golf & bowling too
Tell us about you family and/or pets…
My Dad went home to be with our savior in 2017. My Mom is my best friend I love her very much & were very close. I have a step dad, they just celebrated 27 years together. I found my person in Milaca were both transplants from other cities. She had moved here to help her daughter out with something's and she's a HUGE VIKINGS FAN as well. I have one brother who is 4 years younger, he's also engaged. Two dogs a maltese shitzu and a chocolate lab
If you could try anything without the risk of failure (and have all the money to do it), what dream would you attempt?
A breakfast restaurant only open till we ran out of product & a nightclub
What talent do you have that most people don't know about you or something people would be surprised to learn about you?
I was told when I was really young I wouldn't be able to play sports or dance, due to the way I was born. And I beat those odds at a young age played sports all the way through school. And I was considered one of the best dancers in the Midwest in my twenties.