Adam's Pest Control in Maple Grove, Minnesota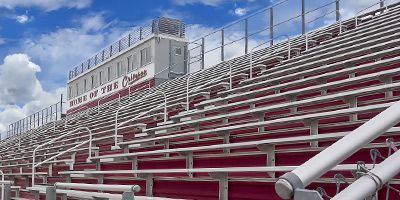 You can count on Adam's for the best pest control in Maple Grove, Minnesota. Adam's provides fast response to pest problems and ongoing pest prevention for Maple Grove homeowners and businesses.
Maple Grove is a flourishing community in the northwest region of the Minneapolis-St. Paul metropolitan area. With nearly 67,000 residents, Maple Grove is Minnesota's eighth largest city.
Conveniently located along highways 94/694, 494, and 169, Maple Grove is a regional retail, cultural, and medical destination. With centrally-located retail centers, 100s of restaurants, and eight hotels, Maple Grove offers a variety of shopping and dining options close to neighborhoods and commercial areas. The Shoppes at Arbor Lakes, one of the Twin Cities' largest shopping centers, is located in Maple Grove.
Maple Grove provides nearly 4,000 healthcare jobs at over 160 healthcare related businesses, including five of the largest medical technology companies in Minnesota.
Maple Grove is also home to a variety of manufacturers. Approximately 17% of Maple Grove's workforce is in manufacturing, higher than state and national averages.
Adam's takes pride in providing pest management services to many businesses and healthcare facilities in Maple Grove.
Read more about Adam's commercial pest control
Maple Grove residents are rightfully proud of the many parks and trails located throughout the City. There are playgrounds, tennis courts, athletic fields, and over 55 miles of trails passing through woods and around lakes. Maple Grove's award-winning Central Park features an ice skating loop, interactive fountain, pavilion, equipment check-out, trails and self-guided walking tour, and a labyrinth.
Common Pest Issues in Maple Grove
Homeowners and business owners in Maple Grove contend with a variety of pest issues, including:
Technicians
Meet the Best Pest Control Techs in Maple Grove:
Healthy Lawn
Adam's professional lawn care service is keeping Maple Grove lawns green, lush, and healthy.