Adam's Pest Control in Rochester, Minnesota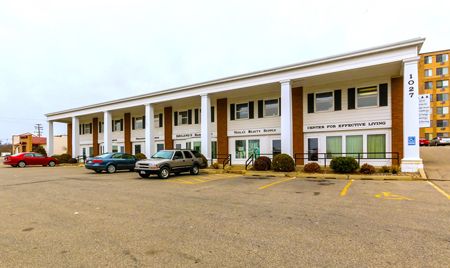 Adam's
Pest Control, 1027 7th St NW, Ste 106A
Rochester MN 55901
You can count on Adam's for the best pest control in Rochester, Minnesota.
Adam's provides fast, local response to pest problems and ongoing pest prevention for Rochester's homeowners and businesses. We'll get rid of whatever's bugging you!
CALL ADAM'S AT (507) 281-9393.
Technicians
Meet the Best Pest Control Techs in Rochester:
Common Pest Issues in Rochester
Homeowners and business owners in Rochester contend with a variety of pest issues, including:
Adam's Service Protocol During the Covid-19 Pandemic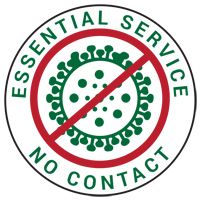 Nothing is more important than the safety of our customers and employees. Because most seasonal pest control and lawn treatments are outside and can be delivered without interaction with our technician, Adam's is continuing to provide pest control and lawn services at this time. Even interior pest treatments, if necessary, can be performed with very little interaction with your technician and while maintaining the recommended social distance of 6'. Schedule your spring pest control and lawn treatments now! Click below to learn more about the steps Adam's is taking to prevent the spread of COVID-19 while continuing to provide spring treatments.

About Rochester
Rochester, Minnesota is a growing community of 110,000 that is consistently recognized as a "Top 10" City to raise a family, grow old, and start a business. Rochester's citizens value the arts, education, their city's history, and diversity.
Recognized worldwide as home to the Mayo Clinic, Rochester is host to almost 3 million visitors each year. It is no wonder that a community with a rich heritage of serving others would have the values of care and compassion deeply rooted in its identity.
Rochester has been designated a "City of Compassion." As such, citizens, government, public and private institutions are encouraged to demonstrate kindness, love, and compassion by taking responsibility for and caring for others.
The City of Rochester also officially became the first American city to become an "Intercultural City" by adopting the international ICC model of "harnessing the skills and talents of all citizens; including migrants and refugees, and creating the best conditions for their full participation in society and the economy."
Rochester offers much to do for its residents and guests…
History
Located on the banks of the South Fork of the Zumbro River, the area that was to become Rochester was a rest stop along the Dubuque trail — a stagecoach line between St. Paul and Dubuque, Iowa – at which travelers would camp and water their animals. The first settler to claim land in what is now part of Rochester's central business district, was George Head, who named the city after his hometown of Rochester, NY.
Early settlers were attracted to the region's cheap, fertile land and by 1860 Rochester's population had grown to 1,424 residents. Four years later, Rochester was a stop on the Winona & St. Peter Railroad (later the Chicago & Northwestern) which brought people and resources to the area; by 1880 Rochester had a population of 5,103.
A family medical practice on the Minnesota frontier becomes the global center of hope and healing.
At 5:30 pm on August 12, 1883, an estimated F5 tornado struck Rochester and the surrounding area killing 37 people, injuring over 200 and destroying more than 150 buildings. In its aftermath, Sister Mary Alfred Moes, a Franciscan sister, proposed to country Doctor William Worrall Mayo that her group of nuns would build and operate a hospital for the injured and sick, if he and his sons would serve as its physicians.
The Franciscan sisters opened St. Marys Hospital in 1889 in partnership with the Mayo's; setting the foundation for what has become one of the world's foremost centers of medical care. As other doctors came to practice with the Mayo's, the Mayo Clinic gained renown for pioneering new medical practices and technologies, and over the years, has continued to expand its clinic, research, and educational facilities.
Click here for a PBS documentary by Ken Burns
A friendship that started in WWII brings IBM to Rochester
Rochester native Leland Fiegel became friends with fellow pilot Thomas J. Watson, Jr. during WWII. After the war, Watson Jr. returned to work at IBM, the business his father had founded. In 1948, Fiegel died in a plane crash on a return trip from visiting Watson Jr.
In February 1956, IBM announced plans to establish a new manufacturing, engineering, and educational facility on a 397-acre site in Rochester, MN. Watson Jr. confided to Fiegel's surviving father, that he chose Rochester to honor his lost friend.
By 1958, IBM employed 1,800 employees in Rochester and employment would steadily grow to around 6,000 by the late 1970's.
Today, Rochester is a major health care, government, technology, manufacturing and food processing center.
Rochester is the county seat for Olmstead County
Home to the major employers: Mayo Clinic, Hormel, IBM, Red Wing Shoes, Federated Insurance, Fastenal and Seneca Foods
Ranked as one of the top entrepreneurial cities in the country by Inc. Magazine,
Ranked #3 in patent filings per capita
Adam's is proud to serve Rochester area businesses with dependable commercial pest control tailored to the specific needs of each location.
Community Resources
City website: https://www.rochestermn.gov/home
Parks and Recreation: https://www.rochestermn.gov/departments/parks-and-recreation
Riverside Concerts: https://www.rochestermn.gov/departments/music-riverside-concerts-1513
Rochester Public Schools: http://www.rochester.k12.mn.us/
Rochester Public Library: https://www.rplmn.org/
Mayo Civic Center: https://mayociviccenter.com/
Rochester International Airport: https://flyrst.com/
Chamber of Commerce: http://www.rochestermnchamber.com/
Rochester Area Economic Development: http://www.raedi.com/
Rochester Downtown Alliance: https://www.downtownrochestermn.com/
Rochester Convention & Visitors Bureau: https://www.experiencerochestermn.com/