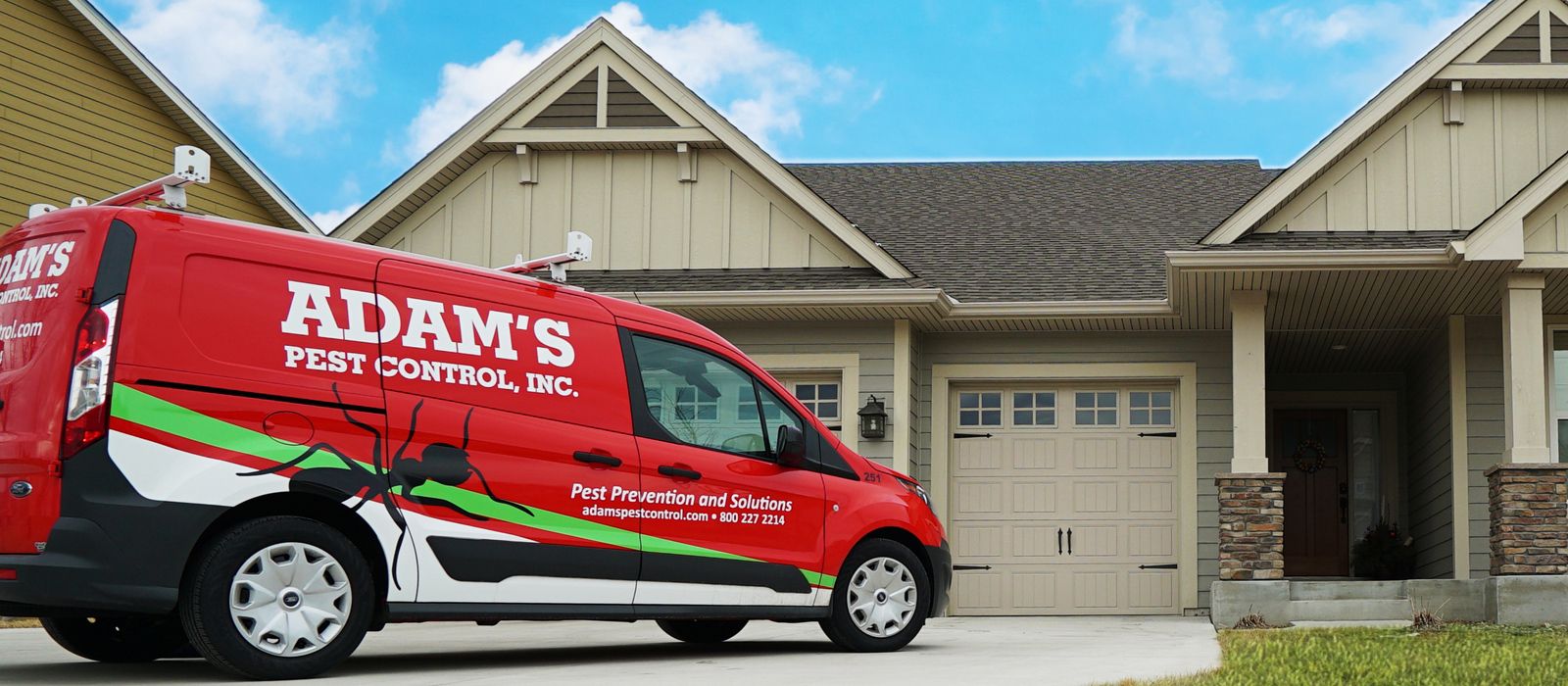 Adam's Is Hiring Seasonal Pest Control Technicians!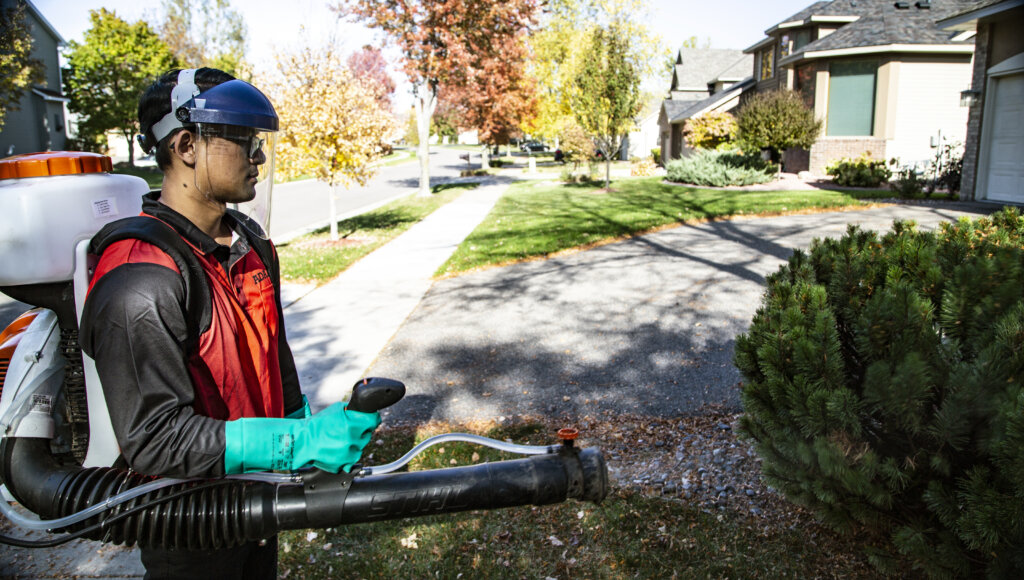 The Perfect Way To Balance What's Important
Adam's Seasonal Technician role is a great because it allows people to focus on what's important to them while still having a great career. Whether you're a college student looking for summer work, someone with a side hustle/small business, a person who enjoys a winter sport, or someone looking to spend more time with friends and family, this role allows gives you time for what matters.
A Job Where You're In Charge
As an Adam's technician you will start and end your day at home in a company-provided vehicle. Pest control is a job where you do services along your own route so you will be using our software, Blu Star, to complete stops that our office staff schedules for you.
In terms of the actual pest control work, being a pest control technician is like being a detective. You utilize the customer's pest descriptions, you find signs of pests, and use your knowledge of pest behavior to identify and solve pest problems. At Adam's you get to be creative and you're empowered to use your best judgment in solving pest problems.
At the end of the day, customers will really appreciate the service you provide because you are resolving a stressful situation for them. Their appreciation makes them a joy to be around.
World-Class Training
Adam's doesn't require any prior experience or schooling to become a technician. We provide all of the (paid) training you need to be successful in the field. Additionally, on day two of employment, new technicians go on a ridealong with an experienced technician so they can make sure the job is a good fit for them.
While other pest control companies rush technicians into the field so the company can quickly make money, Adam's approach is to set you up for long-term success. We provide classroom training with our PhD Entomologist and field training with our ACE-certified Field Director and our Purdue-certified Training Technicians.
Flexible Schedule
Adam's technicians work a full Mon-Fri 40-hour work week. During busier times, technicians may be asked to work a half-day on Saturday up to 2 times a month.
A great benefit of technician scheduling is the flexibility. Adam's flexible scheduling allows you to free up time for what's important without having to sacrifice PTO.
Additionally, if you want to cut back on hours during the winter, that is also an available option.
At Adam's you work in a company-provided vehicle you keep at home. You start and end your day where you live, working in communities that are close by. Compare that to working somewhere with a 30 minute commute in your personal vehicle. You would save 5 hours of gas and wear and tear every single week you work at Adam's. Depending on your vehicle/gas, that's an extra $25-$50+ that stays in your pocket every week!
What Are You Looking For In A Career?
Compensation
Starting pay: $18-$20/hour (Depending on licenses).  $41,600 – $50,000 (~$45,000 avg) in your first year!
Sales Opportunities: Selling is encouraged. There are no quotas, but it is a great way for technicians to add to their income. For technicians, sales is as easy as realizing additional service opportunities for customers.
Career Advancement
In a career as a technician at Adam's there are lots of opportunities for advancement and it's part of our philosophy to promote from within. In fact, last year Adam's promoted 15 technicians to new roles within the company. Not only do we promote a lot of technicians, but we also provide multiple paths for growth beyond just management. Technicians have moved into management, training, scheduling, office roles, roles based on furthering their education, and more!
Stability / About Adam's
Adam's Pest Control is a family-owned business based in Minnesota. The company was founded in 1971 with training and providing high quality pest control as guiding principles. We've grown every year for over 50 years (including growth through multiple recessions) which allows us to provide stability and career advancement opportunities for our employees. We have over 120 employees and we look forward to the opportunities we can continue to provide our employees as we grow.
The Customers You Work With
Another great part of the job is our customers. You get to meet many customers with interesting stories and backgrounds. Most are relieved and appreciative to have their pest issues resolved which make them a joy to work with.
You Are Provided Everything You Need To Be Successful
Adam's provides technicians with all of the equipment you need to successful. The company provides:
Uniform
Shoes
Cell-Phone
Materials
Application Equipment
Company Vehicle (That You Get To Take Home)
An added benefit of using a company vehicle is that you save money! Compare working at Adam's to working somewhere with a 30 minute commute in your personal vehicle. You would save 5 hours of gas / wear and tear every single week you work at Adam's. Depending on your vehicle/gas, that's an extra $25-$50+ that stays in your pocket every week!
Personal/Career Development
Those attending college or those who run a small business my also be interested in skills they will learn at Adam's.
Adam's makes a point of trying to help our employees get to where they want to be. Not only does this position help you develop the lifelong skill of pest control, it also helps you learn:
Sales Skills

Communication skills

Customer Service Skills

Knowledge of Entomology

And More!